Your trial will include:
Full Online Access: Make better business decisions with online news, insights, and opinion

App: Personalise your news experience using our Recharge News app (iOS/Android)
Alerts: Follow companies, sectors, and journalists in our Alerts feature (New!)
Newsletters: Daily, weekly, and breaking newsletter​s bring you the latest stories in your sector
ePapers: Read issues of Recharge magazine digitally on the web or mobile app
Archive: Learn from the past and research competitors with the Recharge archive of over 36,000 stories



Subscription conditions:




For new subscribers only. After 14 days, should you choose not to upgrade, your access to RECHARGE will be revoked.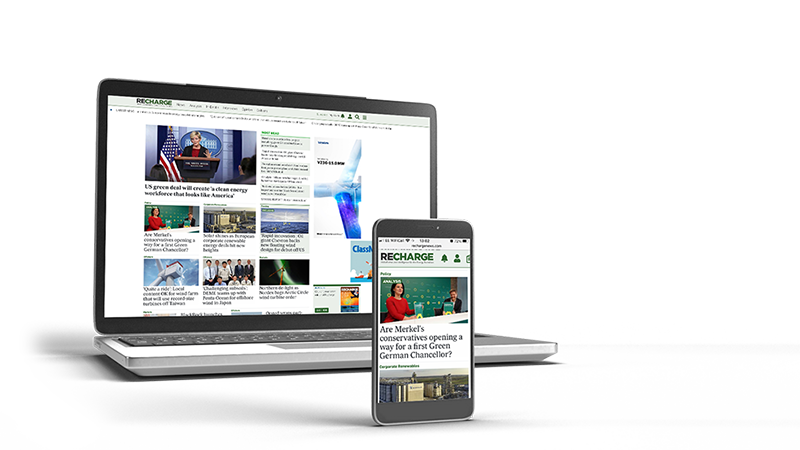 "The one and only way to know what is going on in the renewables business is to follow Recharge on a daily basis."
Henrik Stiesdal
CEO, Stiesdal A/S
"In a world of click-bait and rolling headlines, RECHARGE offers much appreciated depth and quality narratives across our sector. RECHARGE is the only hard-copy energy publication I sit down with and read cover to cover."
Stephen Bull
SVP Wind & CCS, Equinor
"RECHARGE is the key news platform for those who want to find out what's happening in the renewables sector. Every­one reads it. It's informed journalism at its very best. And their Though Leaders meetings gather all the leading players in the industry to discuss the big issues facing the industry."
Giles Dickson
CEO WindEurope
A subscription will get you:

24/7 access
Follow the latest developments round-the-clock with full digital access
36,000 articles
Dive into the archive to research competitors and find more opportunities
Breaking news
Never miss a business-critical story with our extensive industry coverage
Keen insight
Benefit from unrivalled analysis from our experienced team of journalists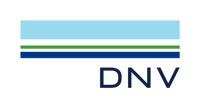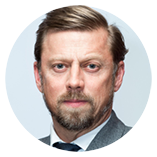 A word from the Editor
The energy transition is fast-moving and evolving rapidly. You need to know what's happening and why it matters - you need RECHARGE. Knowledge for better business.
Darius Snieckus
Editor-in-Chief | Recharge